Leland Mold Removal Company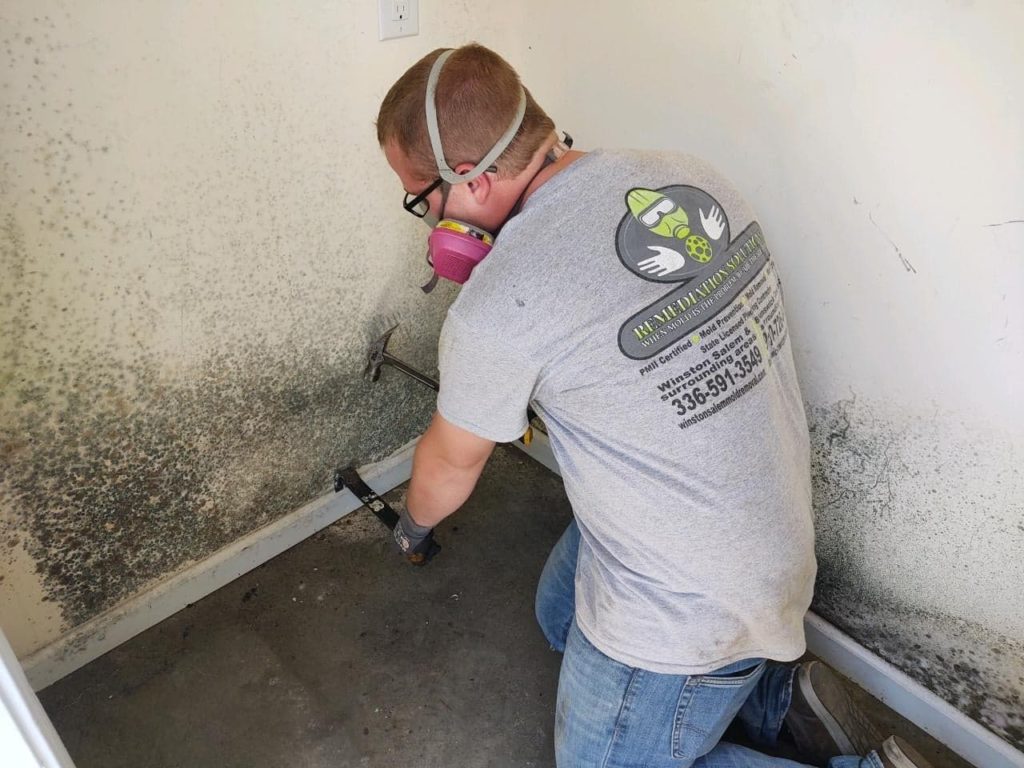 Have you ever had a mold problem in your home? Whether it's caused by flooding, pipe leaks, or poor ventilation, mold can spread until it has practically taken over areas of your home. If you don't locate mold at its source, you risk both your home's structural integrity and your health. Remediation Solutions offers fast and effective mold removal in Leland and the surrounding area. Read on to find out how we can stop mold in its tracks and protect your family.
What Makes Mold Grow?
If you have damp, moist, poorly ventilated areas in your home like a dank basement or low-circulation bathroom, you're likely to have a mold problem in the works. Mold thrives on wet areas and can take control if it goes undetected. This means a slow plumbing leak can cause a fast problem for an unsuspecting homeowner. If you have poor ventilation, suspect a plumbing leak, or have recent flood damage, act fast and contact Remediation Solutions today. Our experienced technicians can check hidden areas of your home through mold and air testing.
Why You Have to Fight Mold at Its Source
Mold doesn't just show up without taking root somewhere beneath the walls or surfaces. Just cleaning off the surface of a mold-damaged area doesn't combat the problem itself; it just puts a Band-Aid on an impending disaster. Eventually, that Band-Aid will give way, and your home will need extensive repairs and invasive remediation.
We offer Leland residents removal techniques that eliminate mold, protect surfaces, and prevent additional growth. HEPA vacuuming, HEPA air filtration, wet washing, sanding, and wire brushing dig deep to clean small spaces and eradicate surface mold. We remove residual moisture through vacuuming and filtering to prevent mold from coming back.
If mold goes unchecked for an extensive period, it can spread throughout your walls and the interior of your home. Sustained mold damage caused by floods, seepage, and unchecked leaks often requires invasive remediation techniques. Our trained technicians remove and replace damaged structures to remediate the damaged area and leave it looking as good as new while protecting your family's health.
Professional Mold Removal in Leland
At Remediation Solutions, we know that your home is an investment. We offer affordable services to protect your investment and your family from invasive mold damage. We fight off mold at the source and then utilize long-term preventative measures to keep your home healthy. Don't let mold ruin your home. Call us today for a free consultation.