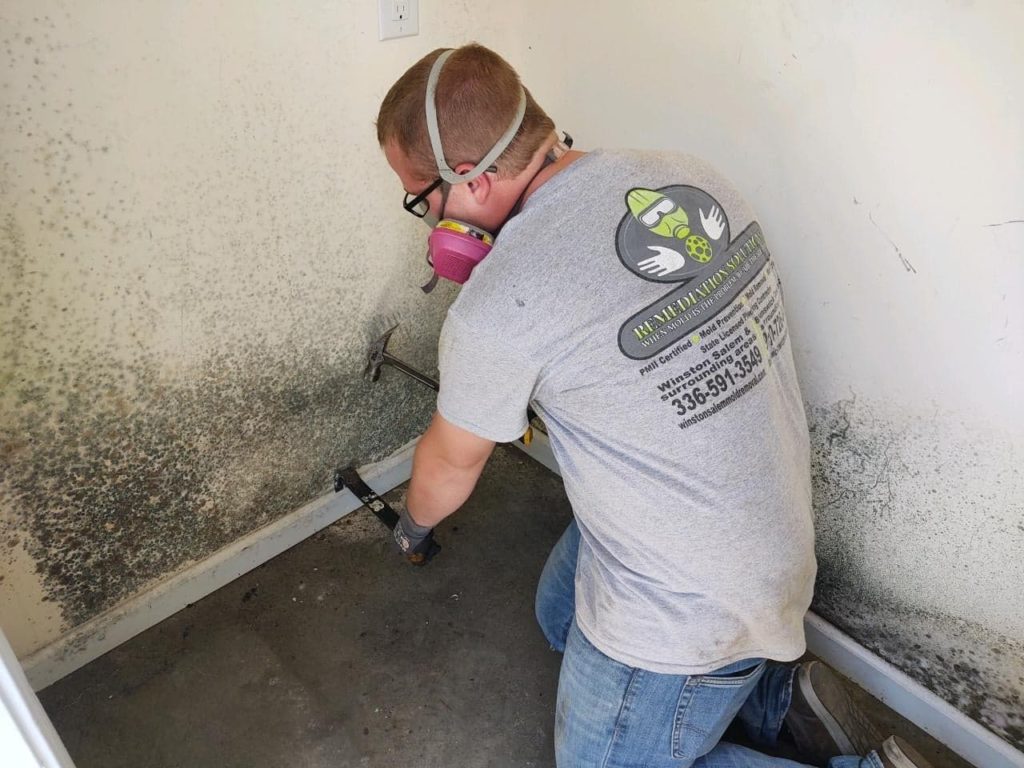 Prevent, Protect, and Eliminate Mold
With over 35 years of experience, Remediation Solutions is the top certified and insured residential mold remediation firm servicing homes, apartments, condos, and rental properties throughout Winston Salem, Greensboro, Kernersville, High Point, and the Triad areas.
Serving Businesses and Homeowners
Mold is one of the most significant hazards to have to lurk in a building. It causes allergy problems, breathing problems, and can compromise the structural integrity of your home by facilitating rot. Whether your environmental needs are complex or simple, Remediation Solutions is a full-service mold and indoor air quality consulting firm.
With a certified staff and reasonable pricing, we pride ourselves on the ability to solve your mold and indoor air quality problems quickly and economically.
Remediation Solutions uses state-of-the-art equipment to inspect both commercial and residential properties. We specialize in investigating mold and water damage, as well as remediation (removal) of the problems that exist based on the findings. We do a great deal of work for several property management firms, homeowners, and real estate agents in the Winston Salem, Greensboro, and Triad area.
Our experience in providing environmental services for our clients enables us to obtain results quickly and thoroughly, resulting in a smooth and seamless transition back to normal life.