mold inspection
Do you need the air tested in your home, or certain rooms tested? We can help!
mold removal
Proudly offering custom mold remediation plans for every unique home or building.
mold prevention
Learn more about how to prevent mold from forming and growing.
mold consultation
Mold removal can be tricky business, and something you want handled by trusted pros.
About Us
We Are Your Mold Removal Experts
Remediation Solutions is a residential and commercial mold removal and prevention company. We specialize in the inspection, prevention, and removal of mold. Remediation Solutions team brings over 35 years of combined experience in the construction and mold prevention industry. We offer an array of programs that target specific needs in Winston Salem, Greensboro, and surrounding communities. Call today for a consultation!
Mold Remediation Services in North Carolina
Proudly serving homeowners and businesses in Winston-Salem, NC and Oak Island, NC.
Experienced & Trustworthy
Maintaining your home and protecting your family from the avoidable disease are two good reasons to assess the potential impact of mold in your home. Many families wait until mold contamination is very high before acting to correct this problem. In most cases, an ounce of prevention can avoid untold expense left in the wake of unattended mold infestation. If mold is found in your home, there are two potential paths of remediation.

Certified & Insured
This remediation process consists of HEPA vacuuming, sanding, surface wiping, and HEPA air filtering. Most building materials contaminated with surface mold can be effectively decontaminated with this non-invasive process and pass third party environmental assessment and testing. The leading cause of surface mold is the increase in relative humidity (Rh) inside the structure. In these cases, non-invasive remediation is generally the best option for your home.
Free Estimates
This remediation process consists of removing and discarding porous building materials that cannot be decontaminated through non-invasive means. Moisture infiltration causes moisture to penetrate walls and generate mold inside wall cavities. This is caused by moisture entering your home's exterior envelope through compromised roofing or siding. These problems result in severe material damage that many times requires some level of invasive remediation.

news & articles

If you are interested in learning more about how mold can enter your home or building, what could be causing it, and what solutions are available to remove and eliminate the infestation, be sure to check out our blog. Our team of industry experts is frequently sharing new stories and helpful tips on how to handle mold in your home or business. Start reading today!


Client Testimonials
Dont't take our word for it – here's what our clients say:
I cannot speak highly enough about Donald and Dawn. They are two of the hardworking and ethical people that I know. The dedication they have to their customers is unmatched and I highly recommend them for all the services they provide.
Melissa Klingenburg
We had a VERY bad problem in an old home and Remediation Solutions went above and beyond to ensure that our home was safe for our family. If you have a mold problem, don't waste your time with anyone else.
Sarah Kate Binkley
Very friendly and genuinely interested in making sure all desired work was completed professionally without trying to find more work just to pad the bill. I very highly recommend calling them for any mold problem you may have.
Sloan P.
Speak to a Specialist Today!
Latest Industry News & Helpful Tips
<!—-><!—->
<!—->
<!—->
<!—->
<!—-><!—->
<!—->
<!—->
<!—->
Mold, especially if left untreated, can lead to health problems and costly damage to buildings. Treating not only the mold itself, but also the cause is the only way to successfully combat mold long-term. At Remediation Mold Solutions, we offer safe and effective mold removal near […]
<!—-><!—->
<!—->
<!—->
<!—->
<!—-><!—->
<!—->
<!—->
<!—->
Now more than ever, commercial cleaning and sanitation services are essential to a healthy, productive, safe society. The break room, kitchen, and personal workspaces all pose a risk of harboring infectious diseases and viruses. The most commonly used areas are at an increased risk of infection, […]
<!—-><!—->
<!—->
<!—->
<!—->
<!—-><!—->
<!—->
<!—->
<!—->
Your local mold inspection and removal business should be ready with the answers. If you're noticing a wet, musty smell that won't go away, you are very likely dealing with mold. Even if you don't see it, it can be there and it should be a […]
Winston Salem Office
1140 Nature Ln
Walnut Cove, NC 27052
Ph: 336-591-3549

OAK ISLAND OFFICE
8903 e Oak island Dr
suite 8
oak island, nc 28265
ph: 910-726-0467
24-7 Emergency Services Available in Winston-Salem, NC. Call Now for Service!
Ph: 336-591-3549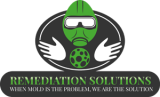 24-7 Emergency Services Available in Oak Island, NC. Call Now for Service!
Ph: 910-726-0467