Plumbing Services for Homeowners
You may go about your day to day life never thinking about the system of pipes, valves, and drains that make so much of modern life possible, but modern indoor plumbing is something that genuinely distinguishes man from beast.
But the benefits of modern plumbing come at a price. Every time we turn on a faucet, take a shower, run the dishwasher, do laundry, flush a toilet, or make a pot of coffee, you're adding a tiny amount of wear and tear to your plumbing system and eventually, like it or not, a problem will occur.
Stay on top of maintenance and repairs and new installations with the best residential plumbing service North Carolina has to offer. If we can't handle your plumbing issues, no one can. Whether you're doing new construction or dealing with a leaky faucet, no job is too small for the expert team at Remediation Services.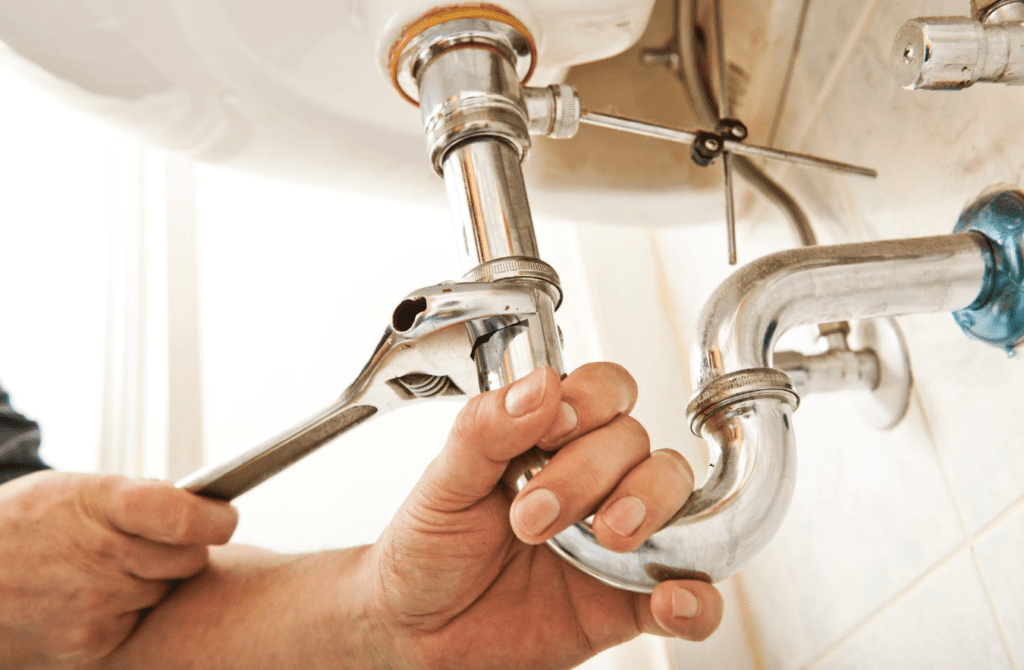 Residential Plumbing by Remediation Services
We offer a wide variety of plumbing services for your home, including:
General Repair
Need a new sink or fixtures? Toilet acting up? Looking to install a garbage disposal? Shower not draining no matter what home remedies you try? That's where we can help. We can help with any general repair and maintenance need you have in your home. We can even help you with any leakage issues by pinpointing exactly where the problem is and fix it as quickly as possible, so no further damage is done. We can then work with you to make sure the problem doesn't return.
Emergency 24-Hour Repair
Our locations stand ready to answer your emergency needs, 24-hours a day. Just give us a call at 336-591-3549 (Winston-Salem) or 910-726-0467 (Oak Island), and we will arrange fast and efficient service.
Pipe Replacement
Pipes get old, worn, and suffer from long-term use. If you have lines that are having repeated problems with leaks, or the interior build-up is just too much for your home plumbing system, it may be time to seek replacement of the faulty areas in your home's pipes.
Water Heater Installation
We can help solve your water heater installation needs and offer services that cover both traditional tank models and tankless options.
Drain and Sewer Work
Nothing can ruin a morning more quickly than finding out the shower won't drain or the toilet won't flush properly. Drain and sewer lines are essential parts of your home's plumbing system, and we can make sure everything flows smoothly.
Underground Plumbing
One of the most frustrating parts of dealing with a home's plumbing system is the parts you can't see or reach easily. Our team is equipped to handle the installation and repair of service water lines, underground pipes, and pipes located under or along your home's foundation.
Plumbing For New Construction
Are you building an addition or a whole new home? Remediation Services can take care of all the plumbing needs your new home or add-on requires, from supply to proper drainage.
Call the Experts Today
When selecting a residential plumbing contractor, you want the best. Remediation Services offers a wide variety of solutions for homeowners covering not only any plumbing issue you can imagine, but mold detection and removal, air testing, and inspection.
Our number one priority is providing quick, efficient service to the Winston-Salem and Oak Island areas of North Carolina, so you spend less time struggling with water-related issues and more time just enjoying your home.
Contact us today with any questions you might have or request an estimate on plumbing or other services. We have the solutions to your needs.
Winston-Salem: 336-591-3549
Oak Island: 910-726-0467