Local Mold Remediation Services
We are a mold removal company serving Southport, NC.
We love Southport not just because of the popularity of filming there but also because the people who live there are hospitable and kind.
We offer mold removal and inspection services for Southport and the surrounding communities. As such, Remediation Solutions offers complete mold removal services, including:
If your home or business needs paint inside or out, we can help you protect, add color and add value to your most valuable investment.
Our team shares the same vision–excellence.
Therefore, we strive to provide the best customer service and quality available in the mold removal industry. We have earned our exceptional reputation by providing quality services.
Whether your new project involves removing mold or preventing mold, we can help!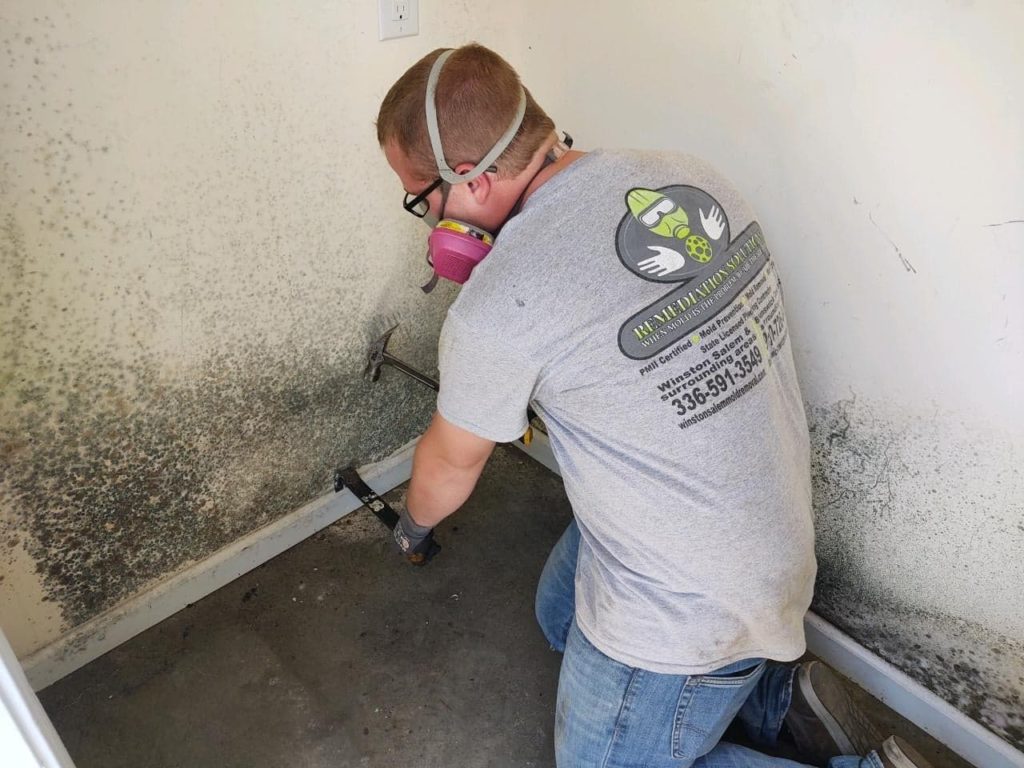 Mold Inspections And Air Tests Near Southport
Professional mold inspections and air quality testing are designed to locate all areas with mold growth present and determine the level of mold contamination affecting interior air safety and surfaces.
This form of testing provides the feedback needed for Remediation Solutions to create a proper mold remediation and prevention plan.
Mold and air testing methods require professional expertise and equipment.
Mold Removal Near Southport
Remediation Solutions works to develop a comprehensive and complete plan for remediation of any mold infestation found inside residential or commercial structures.
Every remediation plan is based on the type of mold present inside a building, the infestation's extent, and the materials that contain active mold colonization.
We offer:
Non-Invasive Remediation
HEPA Vacuuming
Wet Washing
Wire Brushing
Sanding
HEPA Air Filtering
Invasive Remediation
Biocide Application
And More!

Mold Prevention In Southport
The best mold solution is always prevention when possible. It is much more efficient and cost-effective to stop mold growth than deal with contamination and remediation proactively.
The key to mold prevention is the elimination of suitable growth habitats. The two things required for mold growth inside a building are food and moisture.
Mold feeds on organic material and can draw moisture from almost any wet surface or humid air. The organic food sources that mold seeks include:
Wood,
Cotton fabrics
Drywall
Carpeting
Paper
Insulation
Books
Furniture
Air conditioner components
And many construction materials
Other Services We Offer Near Southport
Air Leak Testing

Air that contains high levels of moisture flows from areas with high pressure to areas with lower pressure. Structures that are not adequately sealed or have developed leaks allowing outside air to penetrate inside are prone to humidity issues.

Plumbing Leak Testing

A professional inspection of all plumbing serving a building is necessary to determine if any leaks can promote concealed interior mold growth.

Ventilation Testing

Professional testing can determine if installed ventilation equipment is working efficiently to remove humid air and expel it entirely to the building's exterior.

Top Rated Mold Removal Company In Southport, NC
If you're wanting to work with a top-rated mold removal company serving the great residents of Southport, look no further.
Remediation Solutions can provide a free mold consultation. Contact us today to schedule yours!