Are you noticing a wet, musty smell that won't go away?
You may be dealing with mold.
Even when not readily visible, mold can be a significant cause of concern. The presence of mold could be a significant health hazard that can not only make people sick but risk the health and lives of individuals with pre-existing health conditions.
When it comes to mold in a home or other building, you should not delay. Fire up Google and enter "certified mold removal company near me" to see what businesses serve your area. After singling out some options, make an appointment as soon as possible. Hiring a certified mold removal company could be the most important thing you do today.
What To Expect From a Certified Mold Removal Company
A qualified business will not only remove mold in your home or building but also clean and sanitize the area—taking preventive measures that should keep mold from returning. Also, a certified mold removal company knows just where to look. They'll find those hidden pockets inside walls and other areas where mold is commonly seen but not visible to the naked eye.
Then they'll take steps to safely and ultimately eradicate it.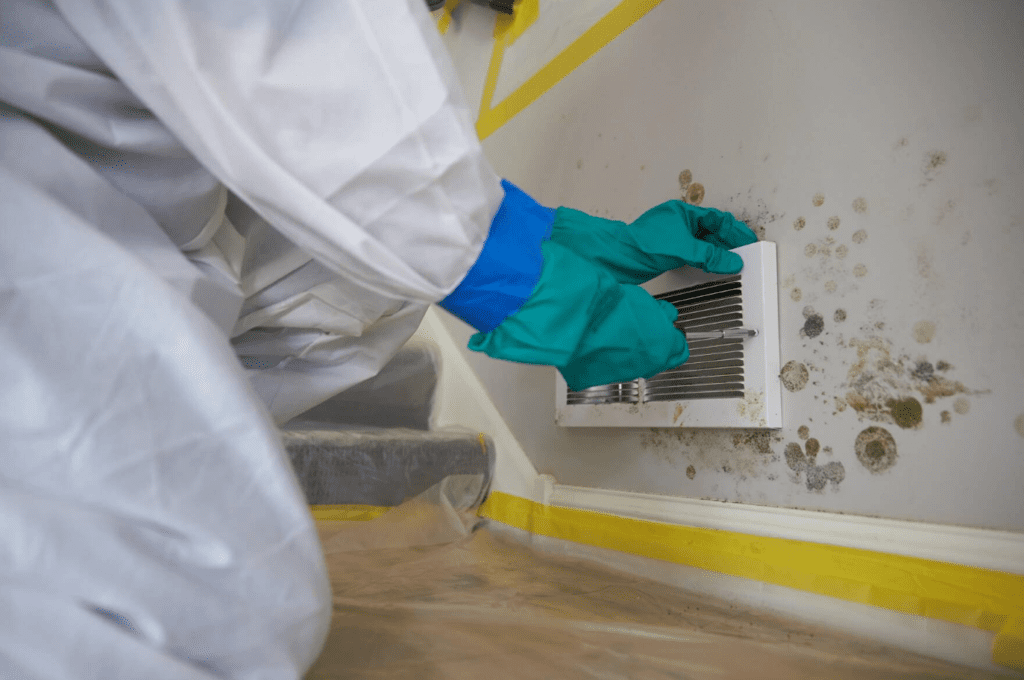 What Is Mold, Anyway?
Mold is a tiny fungus that grows in warm, moist areas. This is the case when those areas also have an adequate supply of oxygen and organic matter. Unfortunately, conditions such as these are quite common in most buildings, and mold can be found almost anywhere.
When it's outdoors, mold is an integral part of the ecosystem. It helps break down dead plants and leaves and provides fertilizer for the soil. Mold does not belong indoors where it's ugly, foul-smelling, and a potentially serious health hazard.
When mold invades a structure, its spores settle onto surfaces and establish colonies. Familiar places for such occurrences include basements, bathrooms, and kitchens due to the higher likelihood of moisture being present.
What Should You Do If You Suspect Mold?
Again, this is when you need to call the experts. Select a certified mold removal company to come and test for the presence of mold and to determine where it's hiding. From there, a team of experienced mold removal specialists, certified by the Institute of Inspection, Cleaning and Restoration Certification (IICRC) will work with you in determining the best, safest way to remove and dispose of any mold discovered, and determine what, if any, additional damage has occurred due to the mold's presence.
We will then help you develop ways to make sure that mold doesn't return or arrange for regular inspections to stay ahead of any potential problems.
Mold can be a severe problem for a home or other building. Please don't ignore it. There are certified mold removal companies nearby that can help you deal with the issue in the best manner possible and help you keep your family, friends, and associates safe.
Contact us for a free consultation on mold removal services near you!