We all know that untreated mold can cause problems, but did you know it can practically ruin a home? Combating mold starts by tackling the root of the problem. By finding all of the potential mold sources, you can keep both your home and your health protected for the long term. Remediation Mold Solutions offers safe and effective mold removal near Saint James and the surrounding area. Let's learn more.
The First Step to Fighting Mold in Your Home
It's always shocking to discover mold, especially if you've never had problems before. Your number one priority is finding the source. Wet basements, poorly ventilated bathrooms, and damp crawlspaces are some of the most persistent mold growing areas. In other locations, the cause is often a slow, undiscovered leak from plumbing or rain or even previous flood damage.
Mold can cause damage in just a few days, so tackling the issue promptly is important to prevent long-term damage. If you suspect mold, immediately call Remediation Mold Solutions for a professional mold inspection.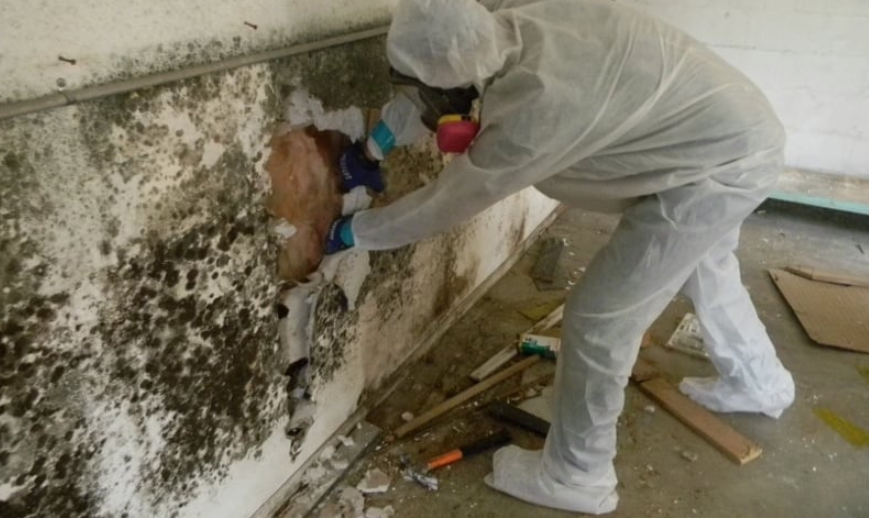 Why You Need to Get To the Source of the Problem
If you discover mold and simply clean it up and go about your day, you're just letting the problem grow where it can't be seen. The longer you go without finding the source, the more it's going to spread through the walls and interior of your home. Water damaged areas need to be thoroughly dried, moisture need dehydrated, and poorly ventilated areas need airflow corrections to avoid a reoccurrence of mold and additional damage.
Professional Mold Removal Near Saint James
We know that keeping your family safe and your property protected is your number one priority. That's why we offer preventative services like mold inspections and professional air quality testing. When it comes to your family's health, you need a professional like Remediation Mold Solutions.
Our services include non-invasive and invasive remediation services. For less severe mold problems, HEPA vacuuming, HEPA air filtering, sanding, and surface wiping restore air quality and materials. For highly contaminated surfaces, usually caused by flooding or long-term leaks, materials need to be removed and replaced through invasive methods.
Give our team a call at 910-726-0467 for a free consultation on mold removal services near Saint James!