The first time you spot black mold in your house can be terrifying. You and your family have unknowingly been exposed to a toxic substance for an unclear length of time. You're not alone. Black mold is pervasive and grows all around the United States. Black mold grows where humidity levels are high. This includes basements, bathrooms, and kitchens. Even the most clutter-free homes can have a mold problem. Fortunately, black mold removal can be simple and inexpensive in many circumstances.
Black Mold Thrives in Humidity
To reduce black mold growth, start by reducing your humidity to around 30-60%. The closer you can get to 30%, the better. A dehumidifier is the most efficient tool for reducing humidity; however, air conditioners, bathroom vents, exhaust fans, and increased ventilation throughout the home can all play a role.
Black Mold Removal Means Getting to the Source
Reducing indoor humidity is a simple fix. On the other hand, mold that is a result of a leak, flood, or other invasive water source requires a more thorough cleaning and remediation process. Because black mold is so pervasive, it can penetrate walls, ceiling tiles, crawl spaces, and more.
Black Mold is Toxic
Before you panic, this doesn't mean that black mold is deadly. It can, however, lead to allergic reactions, asthma, and other respiratory issues. Additional issues can range from a headache, rashes, and chronic cough to eye irritation. If black mold isn't removed, these ailments can worsen.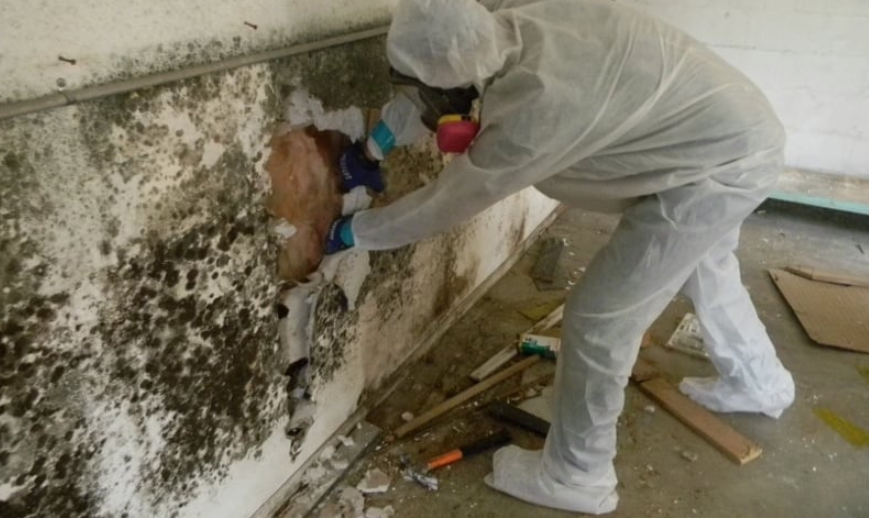 Black Mold Removal Doesn't Have to be Difficult
While extensive mold damage requires extensive repairs, cleaning and keeping a mold issue under control can be relatively simple. Aside from reducing humidity and determining a water source, you can take a few easy steps to keep mold from coming back. To clean black mold, use water and detergent. Make sure to completely dry the surface after cleaning. Methods that Remediation Solutions expert technicians use to remove mold include sanding, wet washing, wire brushing, HEPA vacuuming, and biocide application.
Black Mold Grows Easily
Remember, black mold can grow practically anywhere. Wood, paper, food, and even carpets can harbor mold. As a result, you should never install carpets in an area where mold or water is present. This includes near sinks or on concrete floors where condensation may collect.
Prevention of Black Mold is Key
To avoid dealing with black mold removal, tackle the issue before it starts. You can do this by thoroughly drying any building materials you use and keeping humidity levels down. You'll never be able to eliminate all mold spores in an indoor environment, that's why preventative measures are imperative to prevent an infestation. Remediation Solutions offers plumbing leak testing to determine if concealed leaks are present that can grow mold without your knowledge.
Black Mold is Actually Black
There are a variety of different mold spores that we encounter in our homes, but toxic black mold has a uniform black color that is easy to spot. Once you've identified black mold, you'll need to take action to prevent farther spread.