Your local mold inspection and removal business should be ready with the answers.
If you're noticing a wet, musty smell that won't go away, you are very likely dealing with mold. Even if you don't see it, it can be there and it should be a cause for concern. Mold can be a serious health hazard that can not only make people sick but threaten the lives of those with pre-existing health conditions.
Whether the property you want to be inspected is a current home or office building, or a piece of property you are considering purchasing, you should not delay. Hop onto Google and search "mold inspection near me" to see what companies service your area.
Once you've located one or more nearby mold inspection services, you'll want to make an appointment as soon as possible. But before you go and hire a mold inspection team, it's your right as a customer to ask questions—important questions—to make sure you're getting the best service possible.
How much experience does your company have?
Mold inspection and removal can be a difficult job and requires a high level of safety measures. It's okay to ask how long the company has been in business and what their track record is like. Ideally, you want at least a decade's worth of experience when possible to be sure mold inspectors know of every possible place to look, and that their mold removal technicians are prepared to take on any challenges that arise.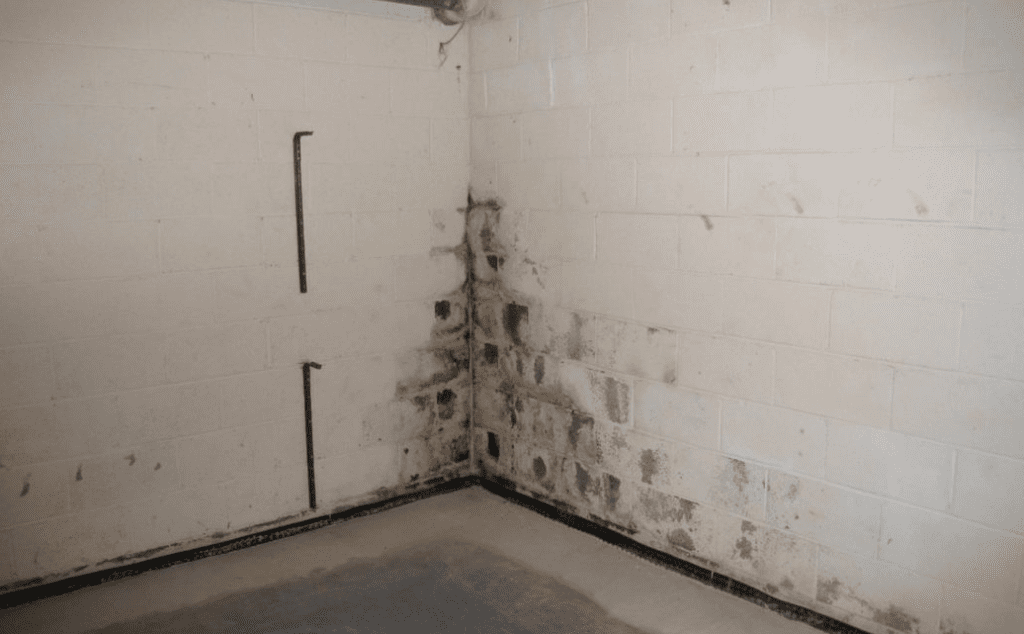 Are your mold inspectors licensed and insured?
You're not going to want to waste time interviewing potential services if they're not state certified to conduct mold inspections in your home or business. Note that in some states, inspectors must be independently licensed and not affiliated with the business hired to remove the mold. Their job is to provide information to the remediation business so removal specialists can go in and do the job efficiently. You may have to talk with more than one business to put together a remediation team to cover both inspection and removal.
Don't be afraid to ask what kind of training the company's technicians have received and how current their testing equipment is. Also, make sure the company carries liability insurance. You don't want to be on the hook should an accident occur on your property during the inspection.
How do you conduct your tests and what areas do you inspect?
Testing for mold is more than someone coming in, sampling some air, and leaving again. A comprehensive test should bu multi-faceted. Ask if their inspectors begin with the outside of the building to see if exterior water is finding its way in and affecting the inside of the building. Do they make use of moisture meters and infra-red cameras which are specially designed to detect high-probability areas for mold to grow?
Do they get into the areas which, while not occupied, still affect your building's air quality? Ask if their technicians also inspect attics and crawlspaces. It's not just basements and inside walls that get damp. Insist upon having your home or office's HVAC system inspected as well. Not only can mold gather in some systems but be spread throughout the building via air ducts.
Okay, I have mold. What now?
A good sign that you're working with a quality mold inspection service is that they not only know how to find mold that may be threatening the health of your building's inhabitants, but that they also know what to do about it.
Your local mold removal company should be able to inform you how they would seal off an area infected with mold, make use of safety attire, and how they will dispose of contaminated materials, and what can and cannot be salvaged. They will be able to describe to you some of the specialized equipment from HEPA vacuums and air scrubbers to dehumidifiers for moisture removal and antimicrobial chemicals used to physically eliminate mold and stains, and remove any spores in the air.
Perhaps most important of all, you want them to be able to advise you on how to keep the problem from coming back. Mold removal services are highly valuable, but it's not an experience you want to keep having. Their expert technicians should be able to point out problem areas such as leaky pipes, water coming in through foundations, roofs, or exteriors walls.
And they should help arrange a follow-up test to make sure that your mold problem is resolved once and for all.
Mold can be serious trouble. Removing it is not a "back burner" sort of task. If you think you may be experiencing mold in your home or business, get in touch with a mold inspection business near you to get on top of the situation before it's too late. Look for the best service possible and don't be afraid to ask questions. It's your building. It's your health.